OUR MISSION
Enriching the community by connecting people with information, ideas and experiences


The Friends of the Amery Area Public Library Foundation actively supports the library's mission by providing critical financial support for collections and programs. Friends help energize library services.
2020 Proved Challenging to The Friends Accomplishing their Goals
Placing books in the hands of everyone. Approximately 6,000 gently used books were redistributed into the community in 2020.
Providing financial support to Amery Area Public Library programs

The Friends developed new methods, in a time of Covid Restrictions, to provide patrons access to The Friends Book Store while supporting the library.
Mobilized carts filled with books went to the Amery Farmers Market.
Friends were on hand outside the library for patrons to browse book carts and request materials.
Friends and library staff joined to celebrate the sixth annual 'February Love Your Library', with self service book carts under the library's front door canopy. The Membership drive has always been a fun event and this years 'Book Grab' will be most memorable.

Cold books for warm hands
Friends Support
A total of 2,031 large print books were checked out in 2020 to patrons with limited or reduced sight ability. $3,000.00 for Large Print Books.
Awarded Amery School District students' academic scholarships. There were five scholarships awarded in 2020. $3,500.00
Presentations, large print books, childhood and adult literacy, summer children's enrichment, programs that enrich our community and provide us with a library that is a multi-media center for research, learning, and social activity.
'Placing Books in the Hands of Everyone'
The Friends Book Store's dedicated volunteers are anxious to return to the Book Store. The Friends Book Store is the largest ongoing book store in our community. In 2020 6,000 used books were redistributed into the community. Providing supportive funds to the library while offering affordable books and media to our community.
Library Services for 2020
The library staff stepped up to the 2020 challenge and developed an efficient new curbside service. Provided 4,497 pick ups with 46,740 items, books and other materials being placed into circulation.
2020 the library provided many virtual programs and projects, suppling materials for pick up and instruction via the internet.
Fund raising efforts and generous donations from our community during the giveBIG SCV supports Friends in providing Amery Area Public Library funding :
Adult Programming
Large print purchase program
Early literacy program at Amery Hospital & Clinic
2 iPads
Early literacy station
Gifts for 'First Baby Born during Library Week'
Summer reading programs
The Digitization of the Amery Free Press - Badgerlink DPI- Archive of Wisconsin Newspapers.
Your donation is greatly valued and will go a long way in supporting the incredible work and services our Amery Area Public Library provides the Amery Area Community; overcoming the complication of communication and distancing. Blazing a trail ; enriching the community by connecting people with information, ideas and experiences.
Past Presenters
Woodwinds
Spinning with a bunny
Broom Making
Friends and the Amery Area Public Library will be rescheduling William Kent Krueger, New York Times best selling author. We look forward to future programs and will continue to provide updates.
Like us on Facebook!!
https://www.facebook.com/pg/The-Friends-of-the-Amery-Area-Public-Library-Foundation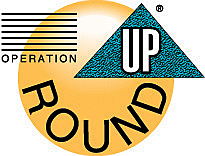 WE APPRECIATE OUR SPONSORS
Polk Burnett-Operation Round-Up