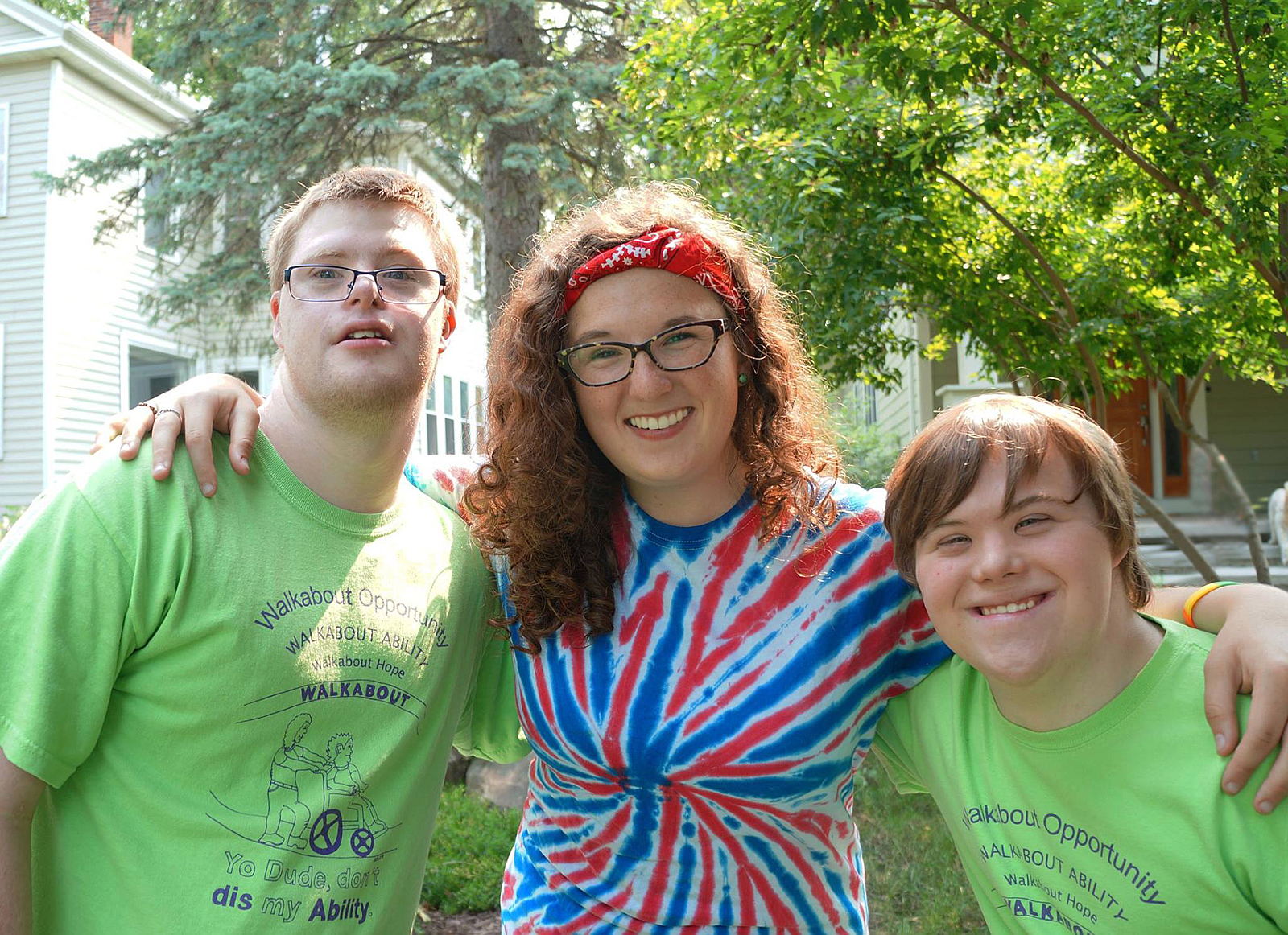 BRIDGE is a non-profit organization, providing community-based life skills training, employment services and social and recreational programs for youth and adults with disabilities. Located in Hudson, Wisconsin we proudly serve individuals in the St. Croix River Valley.


Our History
In 2004, several families came together to form an organization that would be devoted to providing opportunities for youth with disabilities as they transitioned into adulthood. Our volunteer effort resulted in the formation of BRIDGE for Hudson Youth, Inc., now known as BRIDGE For Community Life, Inc.
We are served by a robust volunteer base of community members, and high school and university students. Our BRIDGE clients live in St. Croix, Pierce and Polk counties in Wisconsin and Washington County in Minnesota. We offer programs and services year-round and have recruited and developed a first rate staff to work with our clients.
Our focus remains creating opportunities for youth and adults with disabilities in lifelong learning, work, and social and recreational opportunities.


Community-Based Supports
BRIDGE believes that individuals with disabilities should have meaningful choices in their daily activities. These choices contribute to independence and self-determination.
Involvement in the community through interaction and participation is a priority. Making daily connections in our community helps build relationships and develop skills in navigation and endurance. Clients are in the community 60-70% of their day at BRIDGE.


What Your Donation Can Do
A Donation from YOU helps our clients experience these excellent activities:


During the summer, clients are able to cultivate a garden and bring the produce to local farmers markets for donations to BRIDGE. What they don't give away, they donate to the local food shelf.


Clients can explore their creative side, whether through music class at Brickhouse Music, painting club, creating colorful placemats for Meals on Wheels, and more!


Clients can attend our Campus Life program every semester - giving them a one-of-a-kind college experience. UW-River Falls students and faculty host our clients in various activities from physics to football, finance to international cultures, and many more.


Clients have access to our local parks for recreational activities like geocaching, hiking, and snowshoeing. Clients also regularly exercise at the YMCA and Catalyst Sports Medicine.