Farm Table Foundation rekindles connections between people and local farmers, local food, and the land through:
Serving delicious local foods in our from-scratch nonprofit restaurant: in spite of the pandemic, over 17,000 served last year!
Offering over 70 educational programs a year: in 2020 over 1,600 participated!
Supporting local farmers: in 2020 we purchased over $149,000 worth of produce, proteins, and products from farms located within 40 miles of Farm Table!
We are grateful and excited to highlight that Dragonfly Gardens, in Amery, and Peter Henry have provided a matching gift this year: every dollar you give will be matched, doubling your gift. Thank you!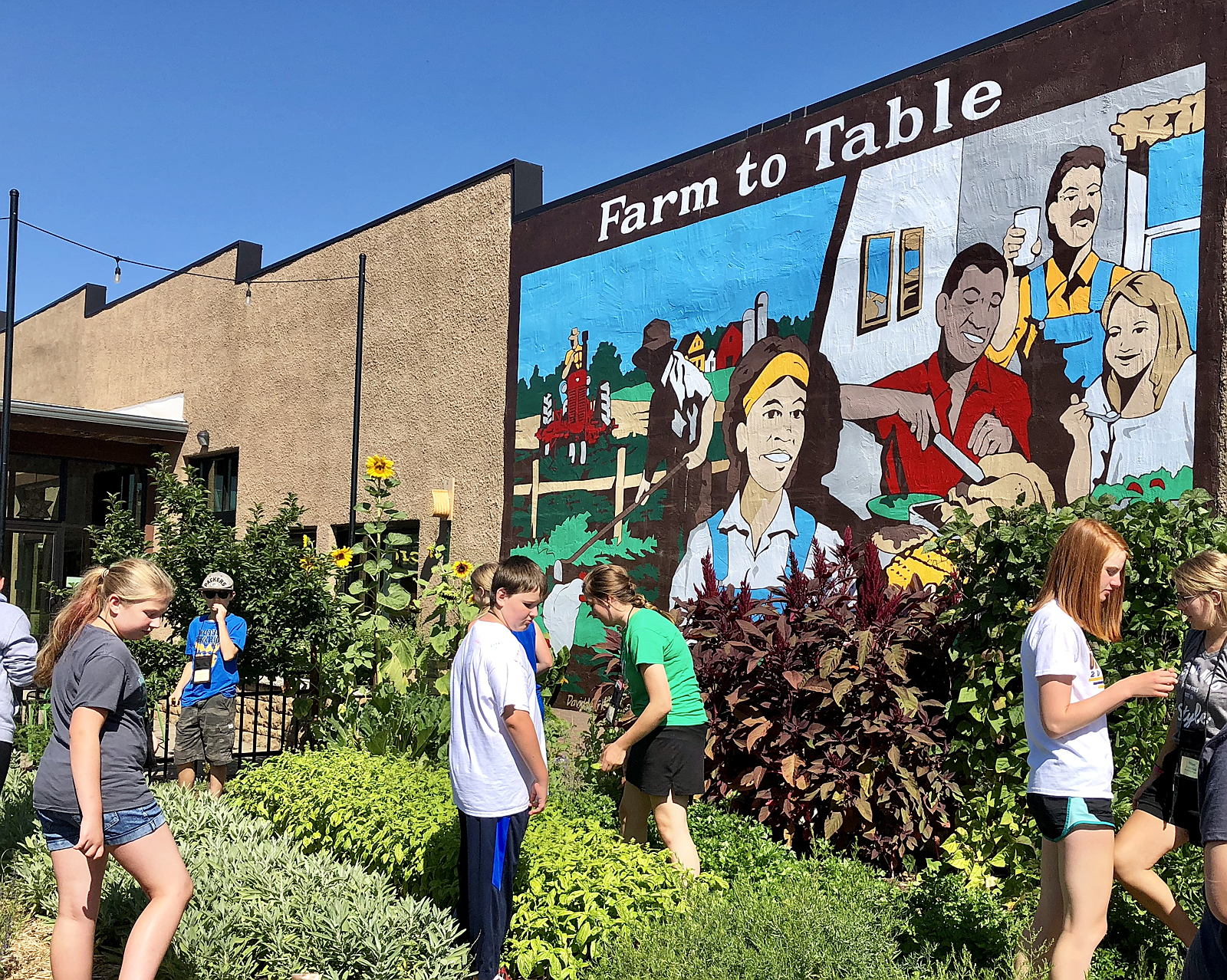 THIS PAST YEAR WAS BOTH A GREAT SUCCESS, AND FINANCIALLY CHALLENGING
While we successfully pivoted our operations (think take + bake and provisions and grab + go) and programming (think Zoom), this past year proved very challenging. Financial support from people like you make up the vast majority of our budget. Donate today.
See below for what your generosity makes possible!
Supporting Families on a Budget
175 Victory Gardens--25 Instructional Gardening Videos!
When COVID hit, we launched a Victory Garden initiative. FOLKS RESPONDED! 175 "veggie gardens in a tray" were snapped up. Each week we created gardening tutorials, posted to our YouTube channel. The program is back in 2021!
Local Farms and Farm Table's Restaurant

Farm Table's restaurant made $31,564 in purchases from local dairies; supported area meat and egg producers to the tune of $58,694; and brought in $35,326 worth of veggies from local growers.
Programs and Classes

We HOSTED 74 PROGRAMS ATTENDED BY 1,638 FOLKS. The majority were held on Zoom; many emphasized from-scratch cooking and baking—crafts we will need in order to support local farmers rather than agribusiness and its processed foods.
Over 3,600 Views on our YouTube Channel!
Our first Zoom class launched in April. Those classes, along with the Victory Garden weekly tutorials, have been VIEWED OVER 3,600 TIMES (numbers slightly inflated due to popularity among felines).
Local Food, Local Farms—DONATE TODAY (and have your gift matched dollar-for-dollar!)
THANK YOU! All contributions are tax-deductible.
Thank you as well to Dragonfly Gardens and Peter Henry for their generous matching grant: every dollar you give this spring will be doubled/matched!